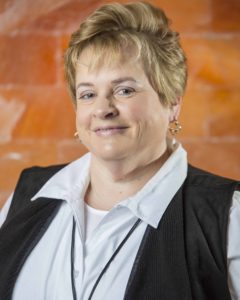 Dana Russell
Owner, NYS Licensed Massage Therapist
My mission is to help people improve their health and experience peace and relaxation through massage therapy and other healing arts.
I have successfully completed over 1000 hours of clinical and classroom training at the Center for Natural Wellness School of Massage Therapy located in Albany, NY.
I am licensed by the New York State Department of Education and keep my massage therapy skills and knowledge current through a variety of continuing professional education programs in the following techniques:
Therapeutic Reflexology
Himalayan Salt Stone Massage
Swedish Massage
Pregnancy Massage
Oncology Massage
and the following certifications:
Certification in Pregnancy Massage through MotherMassage® with Elaine Stillerman
Advanced Certification in Caring for Clients with Cancer with Tracy Walton
Certification in Biodynamic Craniosacral Therapy with Margery Chessare
Reiki I and Reiki II with Dawn Judkins
Certification Lomi Lomi 48 hours in Pahala Hawaii 1/2016 with Dale Perry & Nicole Morris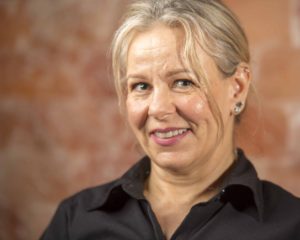 Robin Dygert
NYS Licensed Esthetician
My desire to learn about skin care followed my attempts to find the perfect skin. Through my education, mentors, and my own personal skin transformation. I now know skin care can be a challenge.
Skin care can also be a relaxing, calming, and refreshing experience.
I utilize the Jurlique product line in my facial and offer this wonderful, all natural product line for retail.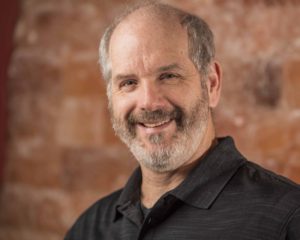 Bryan Bauer
NYS Licensed Massage Therapist
My vision is to provide a safe, compassionate, healthy, and spiritual environment for all who wish to experience the benefits of total relaxation and peacefulness through therapeutic massage with holistic healing.
I am an assistant instructor and graduate of the Center for Natural Wellness School of Massage Therapy located in Albany NY since 2009. I specialize in Shiatsu/Acupressure, Swedish, Hot Stone, Sports, and Chair Massage.
I am licensed by the New York State Department of Education and involved with ongoing professional training to keep my skills honed and my knowledge of alternative healing therapies current.
My additional certifications are:
Advanced Five Element Shiatsu Massage and Cupping Techniques
Hot Stone Massage
The Chakra System and the Human Energy Field for Massage
Reiki I, Reiki II, and Reiki Sound Healing through the Red Pines Training Center at the Center for Natural Wellness School of Massage Therapy located in Albany.
Robin Catania Weber
Reiki Master
Robin, a Certified Usui Reiki Master, has been a Reiki practitioner since 2009 and continues to attend conferences, workshops, and classes on anatomy, physiology, energy healing and related topics. Robin feels blessed to share Reiki as well as her love for yoga with others whenever she can.
Reiki (Ray-key) is an ancient Japanese healing art that helps promote well-being on a physical, emotional, and spiritual level. Reiki is a universal life force energy that is transmitted through the healer's hands to the client through very light touch. Reiki is safe for everyone and is known worldwide. Reiki is relaxing and it compliments other healing modalities as well.
Kathryn Smith
NYS Licensed Massage Therapist
I believe that massage is a great gift and I enjoy helping people relax while becoming more aware of their bodies and teaching self-maintenance skills. I think the human body is amazing and I am driven to find natural ways to help the body heal itself.
I specialize in sports, deep tissue, pregnancy, visceral (belly) massage and TMJ (jaw) specific massage. I would classify the type of massage I do as therapeutic, because I believe a great therapist is able to vary the pressure and utilize a variety of skills to meet the expectations of any client.
I graduated in 2004 with my Bachelors in Sports Medicine, and moved to California. I went to massage school in Santa Barbara and got licensed in 2006. Over the last 10 years I have been working in California. Upon returning home to New York I finished the state required hours at Center for Natural Wellness School of Massage in Albany. In the duration of my career I have worked in spas and homes, on professional athletes and movie stars, as well as many average people.
My Sports Medicine background has given me a great understanding of how the body works and I believe that helps me to address and assist the needs of a client.
From gentle to firm pressure and the in-between, I can do it all.
I am excited for the new place to build my business and more people to help.
Jodee Jackson
NYS Licensed Massage Therapist
My passion is to provide a safe haven for personal relaxation, centering of mind, body and spirit to allow for the natural healing process.
I offer a drug-free, non-invasive and humanistic approach to healing based on the body's natural ability to heal itself through Therapeutic Massage, Reiki, TMJ Therapy and breathing techniques. I use only organic oils and essential oils to relieve tension and stress from the body, mind and spirit.
I graduated from Mildred Elley in 2011 with a certificate in Massage Therapy as well an Associates Degree in Occupational Studies. I am licensed by the New York State Department of Education and involved with ongoing professional training.
I have received the following certifications:
Reiki l and Reiki ll certification from Usui Reiki Master Nancy Kendall
Certified TMJ Therapist
Certified Quantum Touch Practitioner
Certified Ashiatsu Therapist
I am looking forward to serving you with this compassionate and meaningful work here at the Adirondack Salt Cave.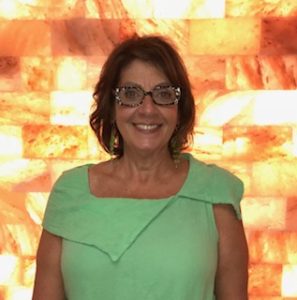 Gloria Ragonetti
Health and Wellness Advisor
As a Health Coach certified by the Institute for Integrative Nutrition and with a Master's Degree in Family Counseling and School Guidance from the State University of New York at Albany, my goal is to empower those who want to make positive changes in their lives; to teach and encourage them how to achieve a healthy lifestyle with optimal wellness.
As someone who has struggled in the past to achieve a healthy lifestyle, I understand and have experienced frustration and disappointment. But my experiences, my dedication and my training have helped me shape a more fulfilled, healthy and balanced life.
As a Health and Wellness Advisor, it is my belief that we will achieve success by working together to evaluate your lifestyle and set clear, attainable goals, using problem solving techniques to achieve the positive outcome that is desired.
Ultimately, only you, the client can make the changes to obtain a healthy life. However, as we work together, I will be with you to advise, guide, support and encourage so that you can become the best you intend to be.
Dawn W. Judkins
Belly Casting
Dawn Judkins became a Reiki Master in 2014 under the tutelage of William Lee Rand and has been a Reiki practitioner since 1999. Together with Dana Russell, the wellness center On the Right Path was created. They worked in sync to develop a place of healing, balance and rejuvenation. After adding Belly Casting to her repertoire, Dawn's underlining need to tap into her artistic abilities surfaced. As a result, she stepped away from the day to day working of On the Right Path to pursue her degree in the Arts.
Dawn graduated in the Spring of 2017 with a Bachelor of Arts with a Concentration in Oil Painting. Armed with a paint brush and palette, she eager to create lasting keepsakes of your pregnancy. You can visit Dawn's website dwjudkinsgallery.com for ideas and pricing.